Jones Publishing, Inc becomes JP Media LLC
On August 31, 2017, JP Media LLC purchased Jones Publishing, Inc. in a planned transfer of the company from Joe and Maggie Jones to Diana Jones, their daughter-in-law.
"I have been running the company as president for about a year and it was time to make the transition to the new company. It's an exciting time and solidifies the future of the company in Iola. We will be here for the long haul," shares Diana, who has been with the company since 2011. "We will continue to move forward with our same publications and our staff, planning for the future. I am always thinking ahead 2, 5, and 10 years – to what lies ahead in the publishing industry for each of our titles and how we can best evolve to continue to meet the needs of our readers."
Joe and Maggie Jones started Jones Publishing March 1, 1986. "Joe and Maggie built an amazing company and I am grateful for the opportunity to continue what they started," stated Diana. "This is a solid company, with a top-notch staff.
JP Media is a melding of the past with the future. "This was my opportunity to put the future into our name. With a few strategic hires over the past year, we are moving into becoming a media company, not just a publishing company. The goal is to not just provide print, but to increase the digital footprint for each of our titles strategically."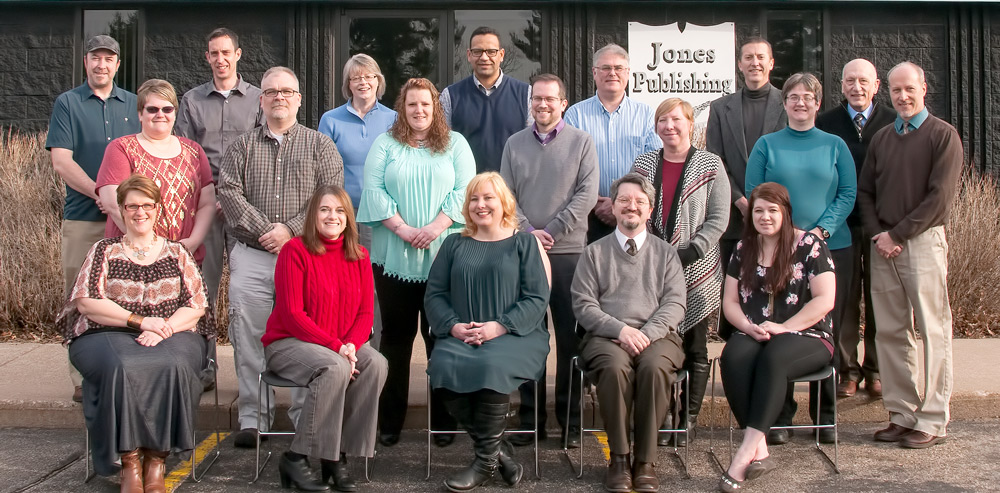 We currently have 22 employees and nine company-owned magazine titles, two custom publications, serve three member organizations, host multiple websites, discussion boards, and produce several newsletters. In addition, JP Media offers several custom publishing options for companies who want to expand their marketing efforts and increase their influence with customers.
The daily mission at JP Media hasn't changed! Our purpose is to deliver the most vital information for each community of readers in order to promote the growth of the companies who serve those communities. Each member of the JP team adds a unique contribution to the mission and is continually striving to give you nothing less than the highest quality in publishing.
Learn about JP Media's prestigious Company of the Year Award here.